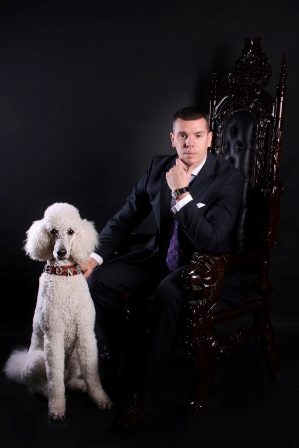 IMMOLEON24: Your professional real estate sale in Düsseldorf



As a renowned real estate agent in Düsseldorf, we not only know the market and the region very well,

but above all have developed a special feeling for potential buyers and the appropriate sales strategy:

These experiences play a decisive role, especially when selling a house, a condominium or a villa.



Selling a house in Düsseldorf: a question of trust


With our profound experience from more than ten years, in which we in Düsseldorf and the surrounding area as a professional real estate agent

are active in the service of our customers, we recommend ourselves as a competent partner for your property sales in Düsseldorf and the surrounding area:


. with our wide range of services tailored to the needs of our customers

with our value-based approach based on mutual trust

with our high demands on ourselves.



In numerous successful property sales, we were able to demonstrate that we understand our profession as a vocation -

in the full range of possibilities:

from the sale of a luxury villa to single-family and row houses to penthouse and condominiums.


Each individual object has its special charm and its individual history, which we are happy to take into account:

For example, if you are looking for a new owner for your inherited house,

of the structural peculiarities of the deceased

appreciate it, then let us know.


We act on your behalf and in your interest - your satisfaction is our most important measure.



Your partner for home sales in Düsseldorf: We convince with success



When selling a property in Düsseldorf and the surrounding area, we incorporate the special features of our region into the market-oriented valuation:

In contrast to many other metropolises, Düsseldorf impresses despite the more than 600,000 inhabitants

and the numerous global companies with a diverse

Art and culture, generous open spaces and parks as well as nearby recreation areas.

It is not for nothing that the city regularly receives a very good rating when it comes to quality of life.


In addition, we generally align our sales strategies with the character of the property.

Be it a premium property like a luxurious penthouse or a stylish villa,

be it a comfortable semi-detached house or a condominium - for every property

there is the optimal target group that we address via the appropriate channels.


Even our carefully maintained pool of prospects opens up enormous potential, so that we can sell a house or apartment

in Düsseldorf and within a radius of 50 kilometers often enough.

This also and especially applies to particularly high-quality properties.


Professionals in house sales: a special feeling for your property


Of course we use our profound skills,

our special market knowledge and our many years of experience,

to optimally present your property in Düsseldorf:

We evaluate your house professionally according to the current market situation.

We are happy to take care of high-quality renovations and home staging.


. We create a professional synopsis for your house in Düsseldorf.


. We carefully compile all necessary documents and documents.


. We are not only nationally networked, but also internationally - right through to first-class contacts with solvent customers.


. We strategically negotiate the optimum for you when selling a house in Düsseldorf.


.
Real estate transactions are a matter of trust:

It is not for nothing that we offer an all-round service that does not end when the contract is signed.


We see ourselves as your partner for house sales in Düsseldorf and the surrounding area - take our word for it.